Healthcare is a broad description for many industries, and for retail investors it is sometimes hard to understand what a healthcare company is actually selling, producing or developing. Companies in this sector are also in various business cycle stages. From mature companies with stable income and broad products or services to companies with no income and a single product under development. But overall; healthcare is considered a defensiv sector, and this is what's making the sector attractive for many investors.
I will in this article present 5 Nordic Healthcare companies worth taking a closer look at! A common feature for these five companies is that they are all highly profitable companies, and all will benefit from structural growth and megatrends in years to come. Declining global fertility rates, rapidly aging world population and increased spending on technology in the healthcare sector are structural changes that affects us very slowly but will change our society the most in the coming decades.
But first, how did I select the five companies?
I started out screening Nordic companies within the healthcare sector on various financial ratios such as dividend growth, payout ratio, net debt / EBITDA and EV / EBITDA. By doing so I eliminated every non-profitable healthcare – company and found the companies that are worth spending anymore time on. Below is a table of the financial ratios extracted from borsdata.se and Yahoo Finance.
| | | | | |
| --- | --- | --- | --- | --- |
| Company | Dividend growth 5y | Dividend payout ratio | Net debt / EBITDA | EV / EBITDA |
| Boule Diagnostics | 29.7 % | 50 % | 3.5 | 23.0 |
| Vitrolife | 23.2 % | 27 % | (0.9) | 35.5 |
| Biotage | 14.9 % | 56 % | 0.8 | 28.4 |
| Novo Nordisk | 10.3 % | 52 % | (0.2) | 15.3 |
| Medistim | 10.0 % | 56 % | (0.2) | 28.1 |
#1. Boule Diagnostics
(disclaimer: I hold a position in the company)
About the company: Boule Diagnostics AB, founded in 1956, is a global diagnostics company that develops, manufactures and markets instruments and consumable products for blood diagnostics. The company serves hospitals, clinics, laboratories and companies within blood diagnostics, in both human and veterinary haematology.
Boule operates mainly in the decentralised haematology segment, which consists of smaller hospitals, clinics, laboratories and healthcare centres. The company sells its products directly in Sweden and the United States, as well as through distributors internationally.
Link to my past write-up on the company can be found here: Boule – adding a MedTech-company to my portfolio.
#2. Vitrolife
About the company: Vitrolife, founded in 1981, is an international medtech group that develops, produces and markets fertility treatment products as well as cell therapy and tissue engineering, organ transplantation systems, and products based on hyaluronic acid. It operates in Europe, the Middle East, and Africa; Asia; Japan and Pacific; and North and South America.
The company benefits from a societal trend of postponing childbearing, both in Western countries as well as Emerging countries. Global market growth in the IVF area, measured in monetary terms, is estimated to 5-10% per annum. Growth is driven by the growing middle class, the fact that parents-to-be choose to try to have children later in life, greater social acceptance of IVF and increased use of technology in IVF treatments.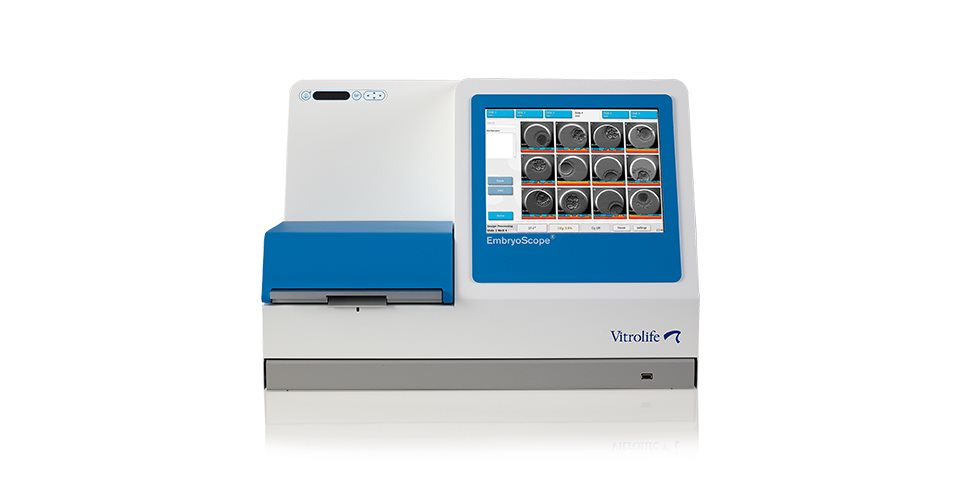 Link to my past write-up on the company can be found here: Vitrolife – profitable growth, but skyhigh valuation
# 3. Novo Nordisk
Novo Nordisk, founded in 1925, is a Danish healthcare company with a global presence within diabetes care, haemophilia, growth disorders and obesity. It is the largest listed company in the Nordic equity markets, in terms of market capitalisation.
The company will benefit from an ageing population, since nearly all type 2 diabetes patients are diagnosed after the age of 45 and many after 65, as well as lifestyle changes that translate into higher rates of the conditions of overweight, obesity, pre-diabetes and diabetes (type 2).
The company operates in two segments, Diabetes Care and Obesity, and Biopharmaceuticals. The Diabetes Care and Obesity segment provides products in the areas of insulins, GLP-1 and related delivery systems, oral anti-diabetic products, obesity, and other chronic diseases. The Biopharmaceuticals segment offers products in the areas of haemophilia, growth disorders, and hormone replacement therapy.
#4. Biotage
About the company: Biotage is a global Life Science company that develops instruments and consumables solutions for analytical, organic and peptide chemistry. It sells its products to government authorities, academic institutions, contract research and contract manufacturing companies, pharmaceutical and food companies. They have developed a lot of products and software for their three segments; Organic chemistry, analytical chemistry and industrial products.
The company has recently acquired PhyNexus, which will add competence and a product portfolio of equipment within the high growth niche; biomolecules (pharmaceutical industry).
Biotage Organic Chemistry products are used in research to effectively produce and purify the base substances of new pharmaceuticals. Biotage Analytical Chemistry products are used by organizations such as hospitals and commercial research labs to purify, for example, blood, soil or foodstuff samples before they are sent for final analysis. Biotage Industrial Products are used to purify or separate substances on an industrial scale, for example, in the pharmaceutical and food manufacturing industries. They are used in manufacturing processes as well as process development. An example of this is the purification of citric acid from pesticide residues. (Source: annual report 2018)
#5. Medistim:
About the company: Medistim ASA is the only Norwegian company on this list. The company develops, produces, services, leases, and distributes medical devices for cardio-vascular surgery in the United States, Europe, Asia, and internationally. It operates through three segments: Lease of Equipment, Capital and Consumable Sales, and Distribution and Sales of Third Party Products.
The company will benefit from an ageing population, since most cardiac surgeries are performed on the elderly population, but they will also benefit from lifestyle changes that translate into higher rates of the conditions of overweight and obesity.
The company offers MiraQ Cardiac, a system that combines ultrasound imaging and transit time flow measurement (TTFM) in a single system for cardiac surgery; MiraQ Vascular, a system that combines ultrasound imaging and transit TTFM in a single system for vascular surgery; imaging probes for intraoperative use; VeriQ C, a system that combines ultrasound imaging and TTFM in a single system for cardiovascular procedures; and VeriQ that offers TTFM and doppler velocity measurements for intraoperative blood flow and graft patency verification. The company also provides various flow probes, such as QuickFit TTFM probes to accurately measure blood volume flow intraoperatively in various range of surgical applications; Vascular TTFM probes for enhancing surgical outcomes; and doppler probes that are used on the surface of the heart/vessel to search for intramural coronary arteries or to locate the position and quantify the degree of a stenosis.
Processing…
Success! You're on the list.
Whoops! There was an error and we couldn't process your subscription. Please reload the page and try again.